Acne Treatment Houston
Acne is such a common problem that it has become synonymous with adolescence, save for those lucky few that seem to be immune from the scourge of our highschool years. For most, acne fades with adulthood, yet for others it remains as on ongoing battle that lasts decades.
A universal cause of acne remains a mystery. Genetics, hormones, clogged pores, bacteria, hyper-productive oil glands, diet, stress, inadequate sleep, makeup, sunscreen, hair styling, are among the myriad of contributing factors that can lead to acne.
While the cause is often a unknown, at Amy's we will assist and equip you with the resources you need to tip the balance in the war against bad skin.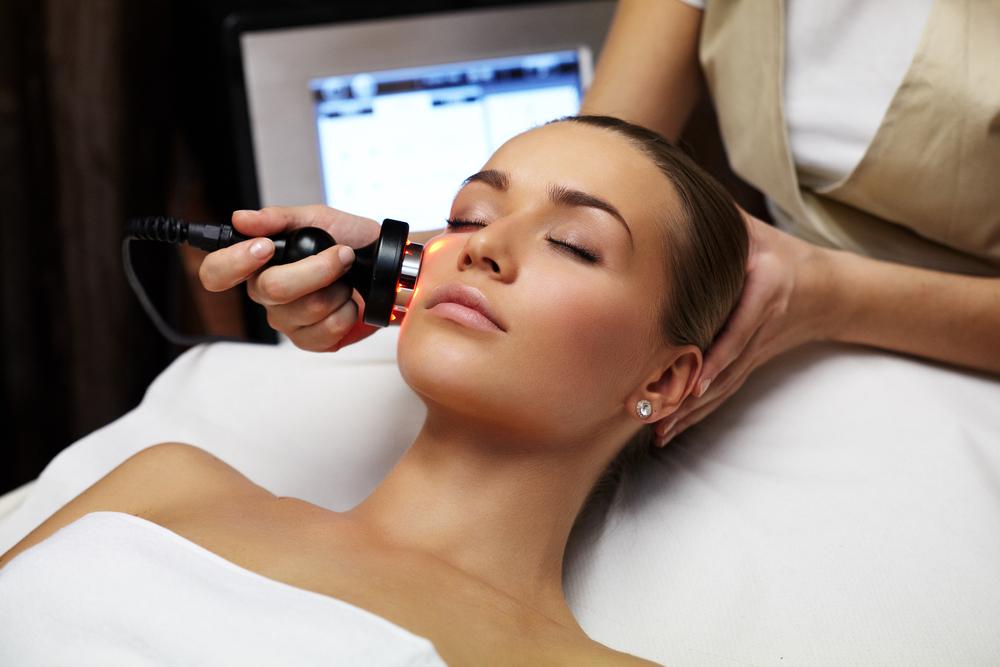 What types of Acne do I have?
Train yourself not to touch your face. They carry both oil and bacteria.

Never "pop" pimples yourself. This is the main source of scarring and embedding bacteria deeper into the skin.

While exercising, be vigilant to keep your face clear of sweat.

Stress is often a major factor, so reducing stress through meditation or any other technique that appeals to you will go a long way in both increasing overall health, but improving your skin condition as well.

Routinely change your pillowcase.

Healthy diet. Plenty of water and nourishing foods will reduce the amount of waste your body has to process through your skin.

Stay rested. This ranges from the amount of sleep you get, to keeping your sleeping area clear of lights and other factors that inhibit sleep. More information on getting better rest

here.

Get professional advice to ascertain which treatments are right for you, and purchase quality skin care products. Many popular brands harm your complexion as much as they help.
Customers before & after treatment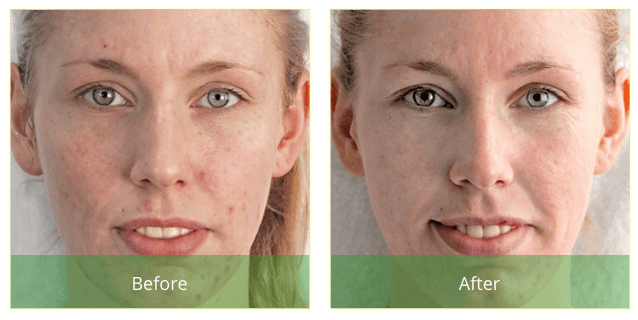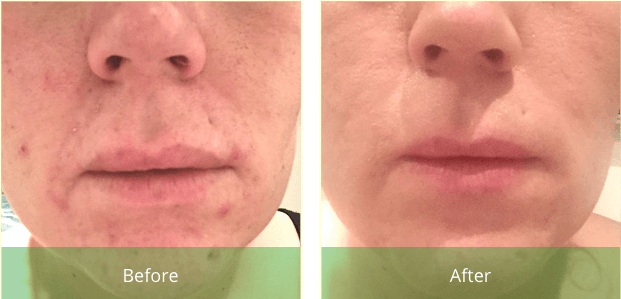 Frequently Asked Questions
What causes Acne?
Everything from genetics, hormones, clogged pores, bacteria, hyper-productive oil glands, diet, stress, inadequate sleep, makeup, sunscreen, to hair styling, have been identified as contributing factors to acne. It is difficult to reduce acne to a single cause.
What treatment is most effective?
As each person's skin and lifestyle is unique so are the methods to keep your skin in optimal condition. The simplest answer is that you experiment with your lifestyle to figure out what aspects create the most improvement when they are changed or eliminated. Think of it like losing weight, you can eat healthy or exercise more, but the best results happen when you take actions in all areas related to the issue.
What is a Peel? (Chemical or ortherwise)
Peels use a variety of natural or chemical solutions to remove the outer layers of skin to stimulate your body to heal and regrow healthy layers to improve skin texture, control acne breakouts, and reduce scarring.
What are Clarifying Facials?
A facial is a deep cleansing process that clears and unclogs the pores to help address an underlying cause of acne. Facials can enhance the effective of other acne treatments.
What is Mineral Makeup?
Physician-grade mineral makeup has been clinical designed to be free of any ingredients that have been linked to causing acne: preservatives, dyes, fragrance, oils, harsh chemical.
How long does Acne Treatment take?
The length will vary by the treatment chosen. But most can be completed in less than an hour.
What about Bacne?
Bacne, or acne that is located on a person's back, or anywhere else for that matter, can be treated with many of the same techniques. However, the skin of the back is far less sensitive and can often be treated much more aggressively.
How long will the results from treatment last?
The combination of intensive treatments, as well as lifestyle changes can often be enough to make lasting to permanent improvement in a person's complexion. Our goal is to help you achieve the healthiest skin possible, a person dedicated to the same can see an incredible amount of improvement in a short period of time.
How much do Acne treatments cost?
It entirely depends of the treatments you select. See a full list of costs for our services here.
How do I get started?
Call one of our friendly staff at 281-589-1888 to set up a consultation/appointment.